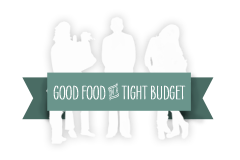 The Environmental Working Group's guide to

Good Food on a Tight Budget will help you fill your plate with delicious, healthy food—and save time and money.
This guide geometry homework stems from EWG's work over many years to create our acclaimed Shopper's Guide to Pesticides in Produce, which highlights fresh fruits and vegetables low in weed-killers and bug-killers. EWG uncovers facts about other additives, contaminants and farming practices that put our health and the environment at risk…
EWG reviewed government surveys and tests for nearly 1,200 foods. We looked at food prices, nutrients, pesticides, environmental pollutants and artificial ingredients and picked the top 100 or so foods that ranked best on balance.
Inside the guide you'll find our simple tips for eating well, quick lists of best foods , tasty recipes, easy tools for tracking food prices and planning your weekly menu and a blank shopping list to help you stay on budget.